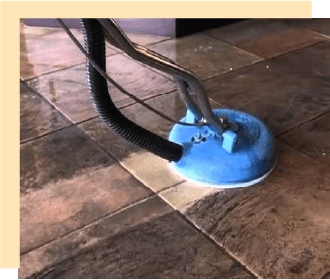 Hard Surface Cleaning
---
In today's home decor scheme, hard surface flooring is playing an increasingly important role. Examples of popular flooring materials today include: wood (solid, laminated or engineered), vinyl (tiles or sheet goods), ceramic tile and natural stone.
These flooring materials seem to be easy to maintain and clean. However, soils on hard flooring materials tend to build up progressively. Sooner or later, home or business owners need cleaning services that extend beyond simple vacuuming and damp mopping. And that's the time to call in a certified professional for help. Certified Firms and Technicians have the specialized training and experience to select the proper cleaning agent, equipment and technique for restoring the original beauty of hard flooring surfaces. They can even offer advice on how to maintain the appearance of beautiful hard flooring materials, not only for maximum appearance, but also for extended flooring life.
---
Impact Disaster Services stone experts specialize in cleaning, stripping, and sealing the following stone varieties.
Stone & Tile Cleaning:
Flagstone

Sandstone

Cobblestone

Moss Rock

Slate

Quartzite

Ceramic Tile

Quarry Tile
Polished Stone:
Marble

Granite

Limestone

Travertine
---
The building trend over the last 10 years has given birth to a new dimension in surface coverings. Traditional surfaces like carpet and vinyl have paved the way for a more natural and durable floor covering referred to as hard surface. The most popular hard surface coverings include ceramic tile or natural stone such as sandstone, slate, travertine, moss rock, limestone, granite, and marble. Like all traditional surface coverings, hard surface requires maintenance on a regular basis in order to ensure its beauty and natural look. We specialize in all areas of stone care and hard surface maintenance.

We apply special poultice treatments to remove stains that have penetrated deep below the surface. We also seal your stone and tile with impregnating sealers or topical coatings to protect against future damage.

Hard surface renewal requires the use of state of the art equipment and cutting edge technologies. These technologies include Cryo Cleaning (Ice Blasting) and high pressure extraction cleaning, which allow Impact Disaster Services to restore stone from a distressed old topical sealer appearance to its original natural stone appearance.

Before attempting to treat natural stone, consult our experts to determine the most efficient and safe method for your unique surface.